Why

3W Logistics

Should be
Your Global Freight Forwarder?
It offers diverse services from warehousing, road, sea, and air transportation to customs, warehousing and distribution services; along with experience in transporting many different types of goods for businesses from small to large. We always strive and constantly improve to serve the most specialized standards & requirements for each customer.
GLOBAL TRANSPORTATION SEA FREIGHT
GLOBAL TRANSPORTATION SEA FREIGHT
As a Non – Vessel Operating Common Carrier (NVOCC), we are ale to have the most competitive rates and pass the benefits to our customers. We are commitled to safety, high quality and risk managerment solutions that ensure our customers cargoes arrive safety, on time and good condition.
CROSS BORDER
Cross Border delivering services from Vietnam to Cambodia, China, Laos, and vice versa
GLOBAL TRANSPORTATION AIR FREIGHT
GLOBAL TRANSPORTATION AIR FREIGHT
3W Logistics is a reputable company specializing in providing international air transportation services in Vietnam, acting as an intermediary to support import and export of goods for domestic and foreign businesses, with flexibility and guaranteed capacity for your high-value air cargo
CUSTOMS BROKERAGES
3W Logistics with a team of professional staff and is providing customs services specializing in carrying out package procedures, helping businesses save time, capacity and costs when they need to import / export goods.
DOMESTIC TRANSPORTATION
With flexible container shipping services, reputable quality and economical prices, 3W Logistics is committed to bringing the best trucking solutions, adapting to the company's business type, as well as creating a successful charge for each shipment shipped.
WAREHOUSE & DISTRIBUTION
As an important component of our integrated services portfolio, we offer warehousing & distribution services from across Vietnam & worldwide.
Who We Are?
3W Logistics Co., Ltd was founded by 5 founders who have more than 10 years of industry experience. We have 3 offices located in 3 major transport – logistics centers of the country, and the main branch in Ho Chi Minh City.
With the motto "We here serve you there", 3W Logistics aims to become an international transport service provider for customers everywhere in the world. With us, geographic distance is no longer an obstacle. No matter where you are, just tell us what you need and give us your shipment, we are here to serve the most convenience.
See More
Whatever

Your Industry,

We Are

Your Logistics Supplier
With many years of experience, we have gained a high level of expertise and experience in providing solutions to complex supply chain challenges. We are freight forwarders, and we know your industry and business by heart.
Agriculture and Aquatius Industry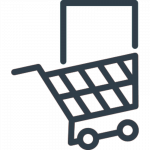 At 3W

– We Build The Future Of Freight

Together
We are a community of people who work every day to improve the way freight is moved for customer around the world.
We live and breathe our values, and bring out the best in each other through positivity, collaboration and a passion for problem-solving. That's what makes working here so special, we make things happen and have fun doing it.
We believe in the power of a positive work environment. That's why we foster a sense of community across the organization.
"Always treat each person like a customer"
This is always what we pursue when building our culture
Latest news & insights from 3W Logistics
Our Network
3W Logistics is proudly member of: